New Anthology Hits Best Seller List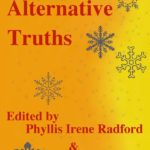 On inauguration day my writing collaborator got a "brilliant" idea. "Let's do an anthology called 'Alternative Truths"
Okay….
"And we'll have it out by Day 100!"
And what part of insane do you not understand?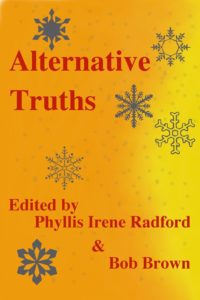 We did it. This little gem, featuring 24 stories that range from poignant, to thoughtful, to laugh-out-loud is a Kindle Exlcusive and Create Space print. We loaded it into the system on Thursday afternoon. By Friday morning we'd hit Amazon's best seller lists, reaching as high as 253 on the paid books in Kindle list and #1 in several sub categories.
I am gob smacked as the Irish say.
I've edited anthologies before. Sixteen of them. But I've never been intimately involved in the production of one. It's not easy and we broke a bunch of rules along the way because of that maddening 100 Day deadline. But we did it. This is also my first venture into the realm of political fiction. Not all of the entries are truly political. Some are speculative into the the consequences of this last election.
Left wing or right wing readers will find new perspectives–that is the purpose of speculative fiction. I hope you all enjoy it.
So now I can really claim best seller on my resume both as an editor and an author.